Alanna Hartzok, M.A.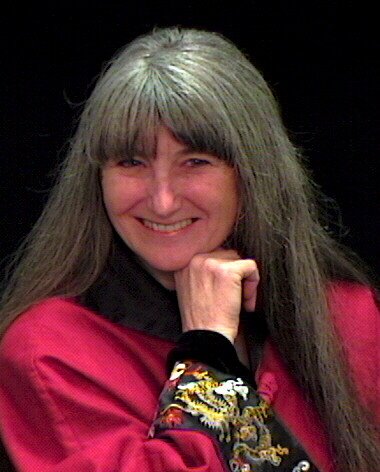 Alanna Hartzok, M.A.
P.O. Box 328
Scotland, PA, USA 17254
Ph: 717-264-0957
FAX: 717-264-5036
Email: alanna@earthrights.net
Alanna Hartzok, M.A. is Co-Director of Earth Rights Institute, a civil society organization working for economic justice and peaceful resolution of conflicts. Her 2001 E.F. Schumacher Lecture was published as Democracy, Earth Rights and the Next Economy. That same year she was a candidate for Congress in the Ninth District of Pennsylvania.
In 1993 she initiated tax reform legislation and worked with state Senator Terry Punt and his staff to guide it through Pennsylvania legislative hearings to nearly unanimous passage of Senate Bill 211, signed by Governor Thomas Ridge as Act 108 in November of 1998.
Her published articles on tax reform are used by legislators in the states of Pennsylvania, Maryland, New Jersey and New York. Her articles are referenced in the literature of the Association of Bay Area Governments (ABAG) in California, a recent issue of the Federal Reserve Bank of St. Louis Review, Dialogues, a publication of the Canada West Foundation, and in several books, including the Worldwatch Institute book by David Roodman, The Natural Wealth of Nations and Creating a Sustainable World, an anthology edited by Trent Schroyher and Tom Golodik. She is one of several people featured in Planet Champions: Adventures in Saving the World - New Paths to Peace, Prosperity & Human Rights, authored by Jack Yost.
Alanna is currently Director of a 34 member International Advisory Group which is developing a Land Value Tax/Capture Program in association with the United Nations Habitat Global Land Tool Network and completing a forthcoming book to be titled, The Earth Belongs to Everyone.
She is a United Nations ECOSOC NGO Representative for the International Union for Land Value Taxation based in London and as such is working to develop land value taxation policy trainings worldwide. She is also a psycho-spiritual counselor and maintains a small private practice.
Education:
California Institute of Integral Studies, San Francisco
Canadian Institute of Psychosynthesis, Montreal
Institute of European Studies, Vienna
M. A., University of West Georgia
B. A., Ohio Wesleyan University

Speaking Engagements (partial list)
Eastern Economics Association Conference, Economists for Peace and Security Panel, theme: "Economics of War and Peace"
Delivered 12 lectures and several media interviews in four cities of Australia on the Earth Rights Democracy lecture tour, May 2006
Chautauqua Institution, audience of 600
Congressional Black Caucus Forum on Energy in West Africa, Washington, DC
Thirteenth Channing Lecture
Eastern Economics Association Conference, New York City
Various venues including radio in Bayelsa State, Nigeria
Christianity and Human Rights Conference, Birmingham, Alabama
World Urban Forum, Barcelona, Spain
International Union for Land Value Taxation Conf., Madrid, Spain
Sustainability Conference, Wilson College, Chambersburg, PA
American Business Womenıs Association
Eastern Economic Association 30th Annual Conference
Land: Claim of the Community Conference, Dublin, Ireland
Guest Lecturer, Rensselaer Polytechnic University, New York
Russell Sage College, NY
US Institute for Ecological Economics Conference, NY
World Commission for Sustainable Development Conference
UN Radio worldwide broadcast in six languages
E. F. Schumacher Lecture, Amherst College
Six days of sessions and meetings in Dominican Republic
Several recent Tax Policy Alternatives forums in Pennsylvania
Financing for Development NGO sessions at United Nations
Sharing Our Common Heritage, Mansfield College, Univ.of Oxford, UK
Global Green Party (Milenio Verde) in Oaxaca, Mexico
Towards Sustainable Taxation/Progressive Forum, London, UK
Presentation with Global Peoples Assembly in Bangkok, Thailand
Six NGO Forum sessions at UN Habitat II Conference in Istanbul
Pennsylvania Environmental Coalition
Pennsylvania Legislative Committee Hearings
Hearing in the House of Delegates, Charleston, West Virginia
University of Scranton
Harvard Club of New York
Fairleigh Dickinson University
Third Wave Conference at Wilson College, Chambersburg, PA
Pennsylvania Statewide Green Party Organizing Meeting
Third Global Structures Convocation, Washington, DC
World Citizens Assembly/CAMDUN, New York
Jerome Levy Economics Institute at Bard College, New York
United Nations 49th Annual DPI/NGO Conference
---
http://www.earthrights.net/about/hartzok.html